Where do our ideas on productivity come from and whose voices should we be listening to instead?
Perhaps you're one of the seven million people who read James Clear's best-selling book Atomic Habits so that you get the most out of your day. If you are, you'll know that productivity is one of the author's main topics and it's for good reason. We live in a world obsessed with productivity.
But the problem with most of the ideas about productivity is that they're actually "to-do' lists. Instead of helping you get things done, they tell you a variety of things you could do and things you should not do to eventually get more done. Even though productivity isn't just about getting more done. 
Productivity is about prioritizing the most impactful, highest return tasks and completing them without burning out so that you keep going.
Do you see Clearly now?
The 1 New York Times bestseller, of Atomic Habits, James Clear answers the question: What is Productivity on his blog.
Let's define productivity. Productivity is a measure of efficiency of a person completing a task. We often assume that productivity means getting more things done each day. Wrong. Productivity is getting important things done consistently. - James Clear
James shares what he calls 7 simple ways how to do this:
#1 Manage your energy, not your time
#2 Prepare the night before
#3 Don't open email until noon
#4 Turn your phone off and leave it in another room
#5 Work in a cool place
#6 Sit up or stand up
#7 Develop a "pre-game routine" to start your day
Now, they're probably ideas that work for him, but the problem is that there is no proof that any of these will work for you. That's because most ideas about productivity are just someone's preference. And most of the preferences come from privileged positions not accessible or available to everyone. These over-simplified ideas don't take into account ableism, access, and a host of privileges that aren't afforded to the rest of us. These ideas serve very few. Lists like these, don't consider depth, breadth, and fairness for the majority. They're a limited opinion from a very niche lens. It's the lens that has been the standard since the 1800s and it's time for a wider perspective. It's time to replace boring ideas with better ones.
This article unpacks a seemingly harmless blog post by an unproblematic writer. James Clear is a good example of why we need to examine where ideas come from if we're ever going to reimagine new ideas for the world. Instead of repeating and rehashing ideas that reinforce the status quo, we get to reimagine ideas to impact the world so that it's a better place for all of us.
Is it productive or a distraction?

Despite calling it "Productivity", James actually suggests a list of ideas that, at best, serve to optimize his workflow. At worst, they're untested ideas that have no measured impact. By sharing them as standard practices, he assumes you also already have extra time, money, air-conditioning, at least two safe and secure rooms to work from, equipment, and uninterrupted wifi. He assumes that the standard of a productive person is on a level playing field with himself. It's a common flaw found in the bulk of misinformation about productivity. 
Productivity is not a one-size-fits-all solution. The truth is that if productivity is something for us all to achieve, then it needs to happen, regardless of circumstance. Productivity needs to suit you.
By consuming the same old, outdated clutter, you're suffocating your potential. The power from your greatest untapped resource is your creative ability. When you access it, you unlock your true potential and transform the way you live, work and think. You work in the slipstream of your strengths and achieve more with less effort. You move beyond productivity to mastery. And when you're a master of what you do, it looks and often feels as effortless as playing all day.
Critical thinking and Creative thinking
The University of Louisville describes Critical thinking in the following way:
Critical thinking is the intellectually disciplined process of actively and skillfully conceptualizing, applying, analyzing, synthesizing, and/or evaluating information gathered from, or generated by, observation, experience, reflection, reasoning, or communication, as a guide to belief and action.
 
In Better Up's article called What is creative thinking, they write:

At its core, creative thinking is intentionally gaining new insights and different ideas through existing information. Often, creative thought involves tapping into different styles of thinking and examining information from different viewpoints to see new patterns.
Creative thinking helps you break out of old patterns, shift paradigms, and innovate new ideas to improve and transform the world. Sometimes the best way to progress isn't the way it's always been done before. Sometimes we require original thought from creatives to change the world.
As Einstein stated: 
"We can't solve problems by using the same kind of thinking we used when we created them."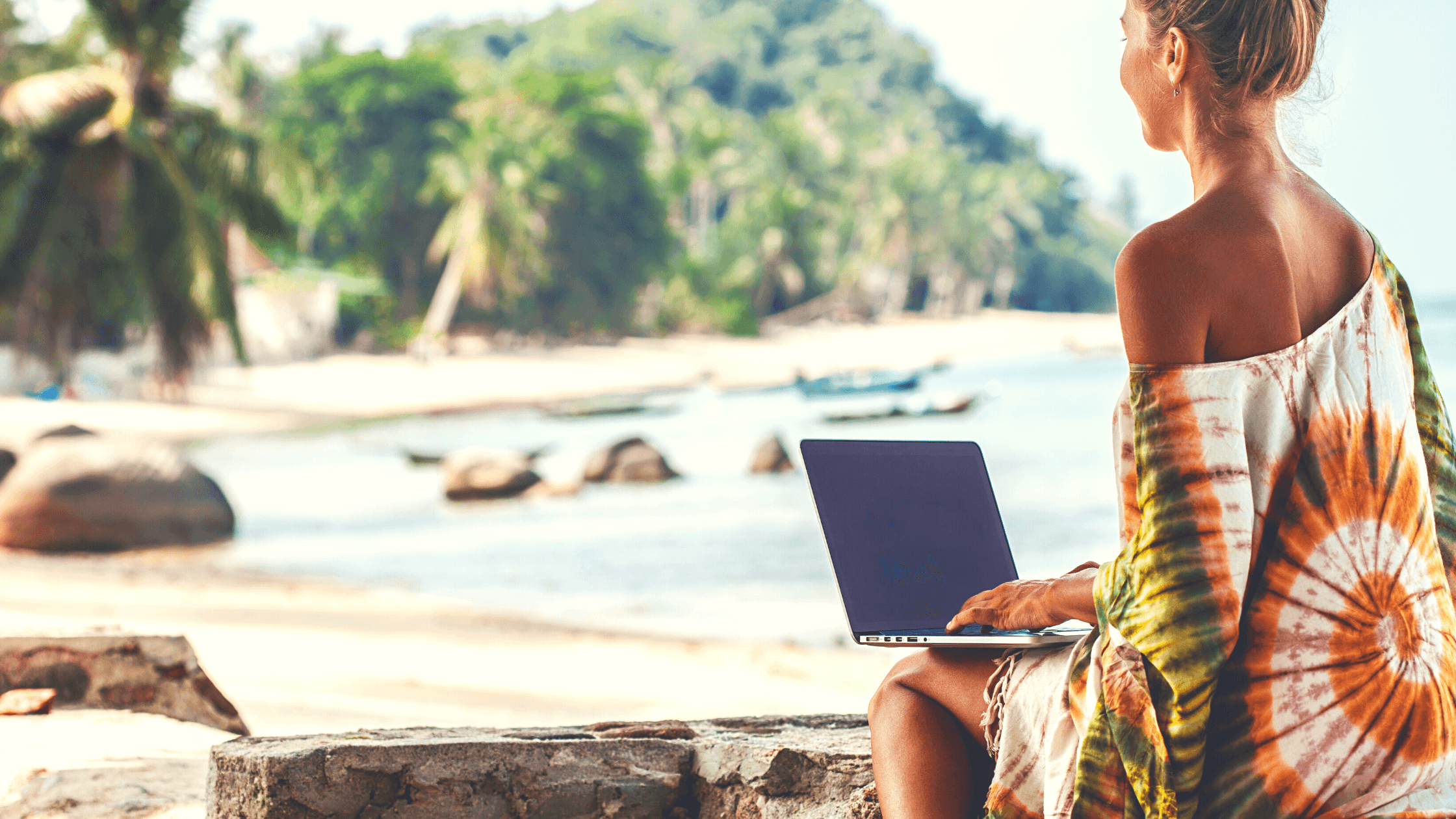 Better ideas on productivity
Here are three examples of better ideas based on James Clear's list. They are there to offer you an alternative perspective, but it's up to you to come up with the best idea for you.
#5 Work in a cool place. OR 
Work anytime, anyplace, anywhere
You could work in a cool place if you live in a cool country or can afford a home air conditioner. Perhaps you like warm places to work or live near the equator where it's always hot or you don't have air conditioning. Can you still be productive? Of course.
I prefer working outside in parks, or next to rivers, or in the desert, where the weather changes. I find that changing my clothing is easier than my environment. I get more done when I just pull on a sweater than install an air conditioning unit.
#6 Sit up or stand up. OR 
Work horizontally
You could sit up and stand up between all your tasks (if you're not already doing just that) and still not get anything of value or meaning completed. As long as you're not in a wheelchair, that is.
I prefer working from my couch or bed. How about you?

#7 Manage your energy and not your time. OR 
Play to your strengths
Maybe you don't know how to manage your energy and not your time because it takes you so much time to work out how to best manage your energy. Managing your energy seems like the task of a lifetime. I often need to work when my energy isn't optimal. I haven't always had the luxury of deciding to only work at my peak performance hours. Sometimes (often) I've had to do what needed to be done in the only time available I had. In fact, since optimizing my days, I'm less productive, and that suits me better. Instead of working long hours, I only do my highest impact tasks and the rest of my time is spent recharging.
I prefer to produce based on my conative style. 
Your conative style is your particular instincts and innate attributes that define your natural method of operation (MO). When you work in your natural style (or play to your strengths) you are more productive, more comfortable, and more successful. 
I am a 9/10 Kolbe quick start, which means I work best when I swing into action, using trial and error to adjust my flow as I go. Doing things like research, planning, and especially pre-gaming are completely ineffective for me. Maybe they are for you too?
You've probably heard of your cognitive style which is how you perceive, think, remember, and problem solve. Your conative style is how you do and best get things done. It's the way you work. 
Knowing how you best get going and doing is critical to self-direction and self-regulation.
There are 4 conative styles. They are:
Fact Finder
Follow Thru
Quick Start 
Implementor
Take the quiz to find out yours here.

Whose voice are you listening to?
James Clear then goes on to distract the reader with 48 more ways to be productive. He lists:
Then 4 top productivity strategies
Then 3 more ideas
Then 7 steps to be more productive
3 of his best books
Then a full list of books if you give your email address
Then 26 articles to read
Then 3 of his best-related articles: 8 on habits, 14 on motivation, 18 on procrastination
And another sign-up page for his best articles…
Unlike 48 laws of power, that's a list of 48 items of distraction. I'm exhausted just scrolling through the page! It's the opposite of productivity. It's literally full-blown procrastination.
But dig a little deeper and it's not just distracting, it's irrelevant.
Out of 48 articles listed, he mentions 60 people* as references and in quotes. Of this group, only 4 are women. That's less than 7%. 93% of his contributing voices are male. None of the women are actually quoted. Their anecdotal stories are used as references to make his own points. All of the males are white. The majority are American. Most are from the 1800s so they're dead.
The creative process is the act of making new connections between old ideas. Sometimes this produces timeless wisdom, like "Pleasure in the job puts perfection in the work." — Aristotle. But when all the ideas are pulled and outsourced from one demographic (old caucasian dead dudes) then these are not original, interesting, or even relevant ideas. They're stale, dead ideas from the 1800s. We deserve better than boring ideas. We deserve to hear from a variety of voices, from all different walks of life that represent the majority of people in the world. We get to choose whose voices we listen to.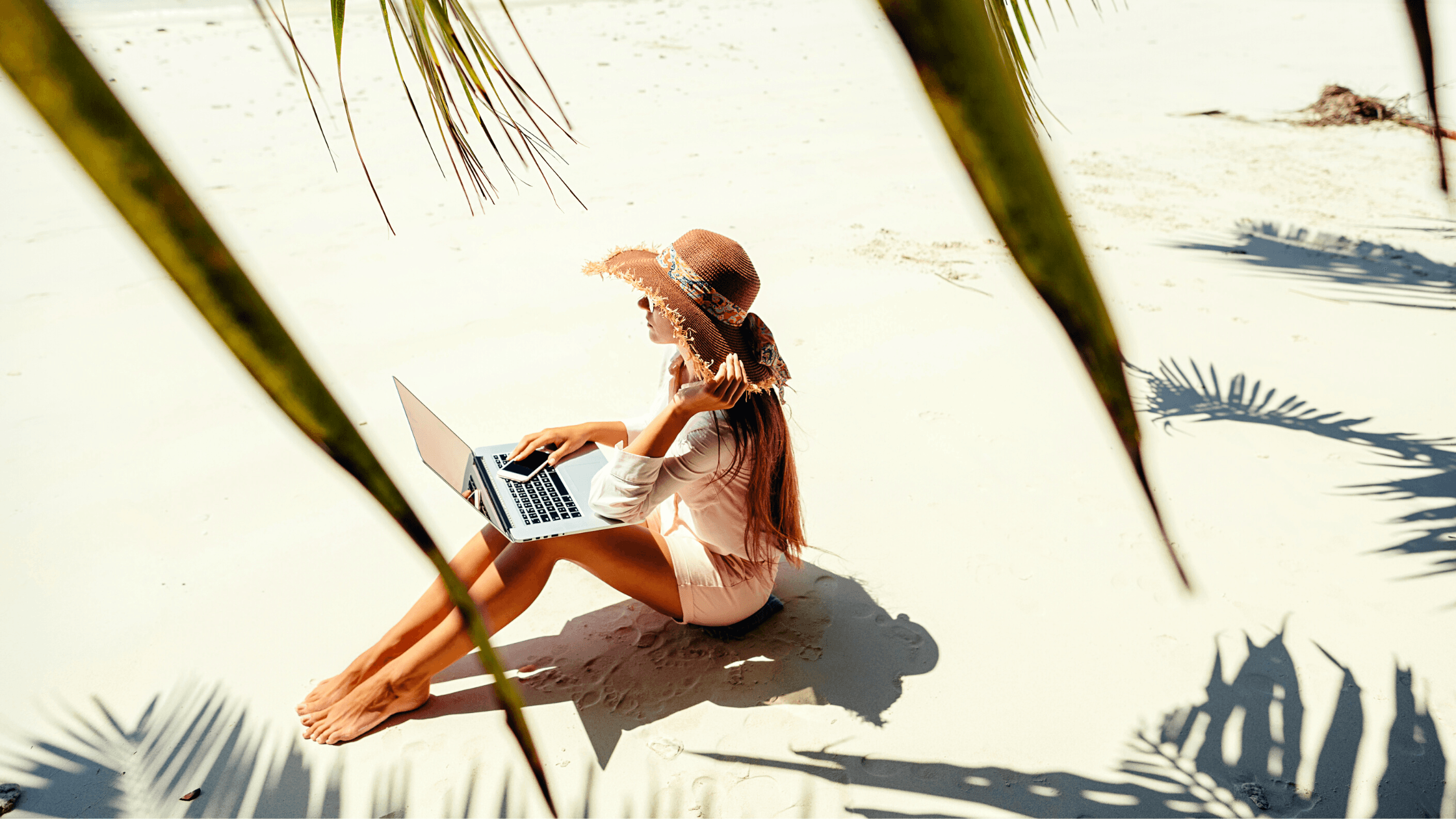 How to play by your own rules
Maybe you don't want to play by rules written in the 1800s because you've realized that they make no sense and don't even exist unless you buy into them. And maybe you've already started doing the thing that gives you full access to your most capable self: you've stopped listening to others and have started listening to yourself. When you do, you're using critical and creative thinking and it's a game changer.
Maybe you'd be your most productive self laying on a deck, outside, overlooking a river in South Africa, working on your laptop… Maybe you work very little and still achieve many valuable results.
Knowing your connective style and using your critical and creative thinking are three ways to help you make better choices in your life and career. Most importantly, asking whose voice you're listening to is key in unlocking new ideas for your own future. 

You'll discover the way of working that best suits you and may realize that when you get a job that plays to your strengths, you don't have to do very much at all. Maybe, when you start doing what you're best made to do, you'll find that you don't need to become more productive because you've already gotten the results you desired. 
Summary
Critical and creative thinking combined with your cognitive style empowers you to move from productivity to mastery.
Key Takeaways
Do you see Clearly now?
Is it productive or is it a distraction?
Critical and Creative thinking
Better ideas on productivity
What's your conative style?
Whose voice are you listening to?
How to play by your own rules
Terms Referenced 
 
Conative Style - Kathy Kolbe
Job Seekers
---
Live your best remote life
Stay up to date on the latest developments in our remote-first world.
Live your best remote life
Stay up to date on the latest developments in our remote-first world.
Live your best remote life
Stay up to date on the latest developments in our remote-first world.