From pay-check to purpose-driven, the motivation for employees has changed. The future is here and employment looks a lot different from what it did a few years ago. This article unpacks companies' culture of the past, today's golden opportunity of employment, the great resignation, and why the future of work is PLAY.
Relics from company culture of the past
Old corporate structures typically had employees working 9 - 5, bound to an office, doing only what companies expected. Driven by a need to feel financially secure, employees opted for stable jobs that often lasted decades. After 25 years of employment, a common retirement tradition was an expensive watch. The sentiment is, "you gave us your time and now we're giving you yours." But traditions like gold watches and corner offices are relics of the past.
Jobs requirements have changed and with them, so have employee needs. Services and products produced in our rapidly advancing technological age depend upon ever-changing skill sets. Today, we invent roles to match company ideas that previously didn't exist. From lawyers to lifestyle-design curators, we live in a world of job titles that baffle most people from older generations. Many companies can't keep up the pace and are losing out on talent to companies that can.
"According to the World Economic Forum, more than half of U.S. workers are considering switching jobs now that the threat of the pandemic has subsided. Pandemic epiphanies show that employees prioritize employers offering greater agency over their lives and higher compensation and benefits."
The war for talent in the new normal - Forbes
The companies winning the race to talent acquisition are already capitalizing on today's golden opportunity for employment. 
Today's golden opportunity for employment 
Companies that offer new creative opportunities have employees playing with their own time, free to create from anywhere, doing everything that allows them to best express themselves. This shift caters to what employees want most. It's no longer about just selling time for money to get the safety net of a monthly paycheck. We're moving toward a society that values freedom over security. 
The reasons employees desire freedom aren't simply esoteric. It's a practical response to the world-changing ramifications of living and working through a global pandemic. In the trade-off between commuting to work and connecting with family at home, most employees want to work remotely. In the conflict between work, life, family, fitness, and faith, companies that offer remote or hybrid work lift the burden of the office off their employees. Employees don't need to wait 25 years to get a gold watch when they're given the golden opportunity to take their time back today.
What's next for the employees of the future?
The shift to remote and hybrid work initially catered to Covid-19 requirements and safety precautions but ultimately it's benefiting employee wellbeing.
Employees almost entirely prefer hybrid and remote work. 97.6% of employees want work flexibility. 
New freedom for employees
With this newfound freedom, how we work has changed, too. While we've all been home, suffering through the isolation and terror of a global pandemic, working from our couches in our pajamas, a new take on professional work has emerged. It's not about being the last one to leave the office late at night. It's now about being the one who still delivers results, regardless of circumstance. We rank employees on the results they give versus the time they spend working. 
Design your day your way
We're seeing employees designing their day their way and because of this, productivity is on the rise. In The benefits of working from home, Airtasker states: 
Although remote employees take longer breaks, they work 10 minutes extra per day. 
But with results over time becoming the better measure for company success, it's now about the quality of the output instead of the quantity of time. And happy employees work from home. As this article from Forbes states:
"Happy employees stay with their companies and put a stop to the talent drain that so many companies still stuck in the past face in today's competitive climate."
Results over time
How you work no longer matters as much as what gets done. Employees are creating their own ways of working and their employers are reaping the rewards of their ingenuity.
 The great resignation 
The companies still clinging to outdated practices of controlling their employees through ultimate authorities, strict schedules, lack of inclusion, and outdated modes of work, are stifling their growth through the great resignation. 
This article from Mckinsey explains:
"People keep quitting at record levels, yet companies are still trying to attract and retain them in the same old ways. Our research identified distinct pools of workers with varied workplace priorities. Their differences show that employers have to take a multifaceted approach to attract and retain talent.
Strategies that attract traditional workers are not enough to entice other groups back to traditional employment."
Mckinsey has broken down the 12 factors that employees consider when accepting a new job. 
The 12 factors for job seekers to consider
Career development and advancement
Adequate total compensation
Meaningful work
Workplace flexibility
Reliable and supportive people at work
Support for health and wellbeing
Sustainable work expectations
Caring and inspiring leaders
Inclusive and welcoming community
Geographic ties and travel demands
Safe workplace environment
Resource accessibility 
The priority order shifts depending on which group employees fall into. 
McKinsey breaks the 5 groups into the traditionalists, the do-it-yourselfers, the caregivers and others, the idealists, and the relaxers.
The 5 employee groups
The traditionalists: The star of the classic labor pool won't be enough to fill all the jobs
The do-it-yourselfers: Anything for autonomy
The caregivers and others: At home but wanting more
The idealists: Students and younger part-timers
The relaxers: Career doesn't come first anymore
Mckinsey suggests that employers should no longer offer a one-size fits all solution to attract and keep talent. They need customizable flexible options to get the best person for the job.
Employees each value different ideals. They're driven by their own desires. Money is only one factor when evaluating opportunities. The way of working has changed and as employees continue to redefine how they work, through greater empowerment and customization, the more work is becoming PLAY.
The future of work is PLAY
Progressive companies understand employees want environments that are:
Collaborative and not competitive.
Inclusive and not isolating.
Consensual and not coercive.
Pleasure-making and not punishing.
Employees don't need to drain themselves by crushing their day to make a killing. Instead, they get to re-energize themselves, create their day, and build a sustainable lifestyle they love. 
The PLAY filter gives new meaning to the idea of play at work. It's an acronym for:
P: Purpose-driven
L: Light-hearted
A: Aligned
Y: to You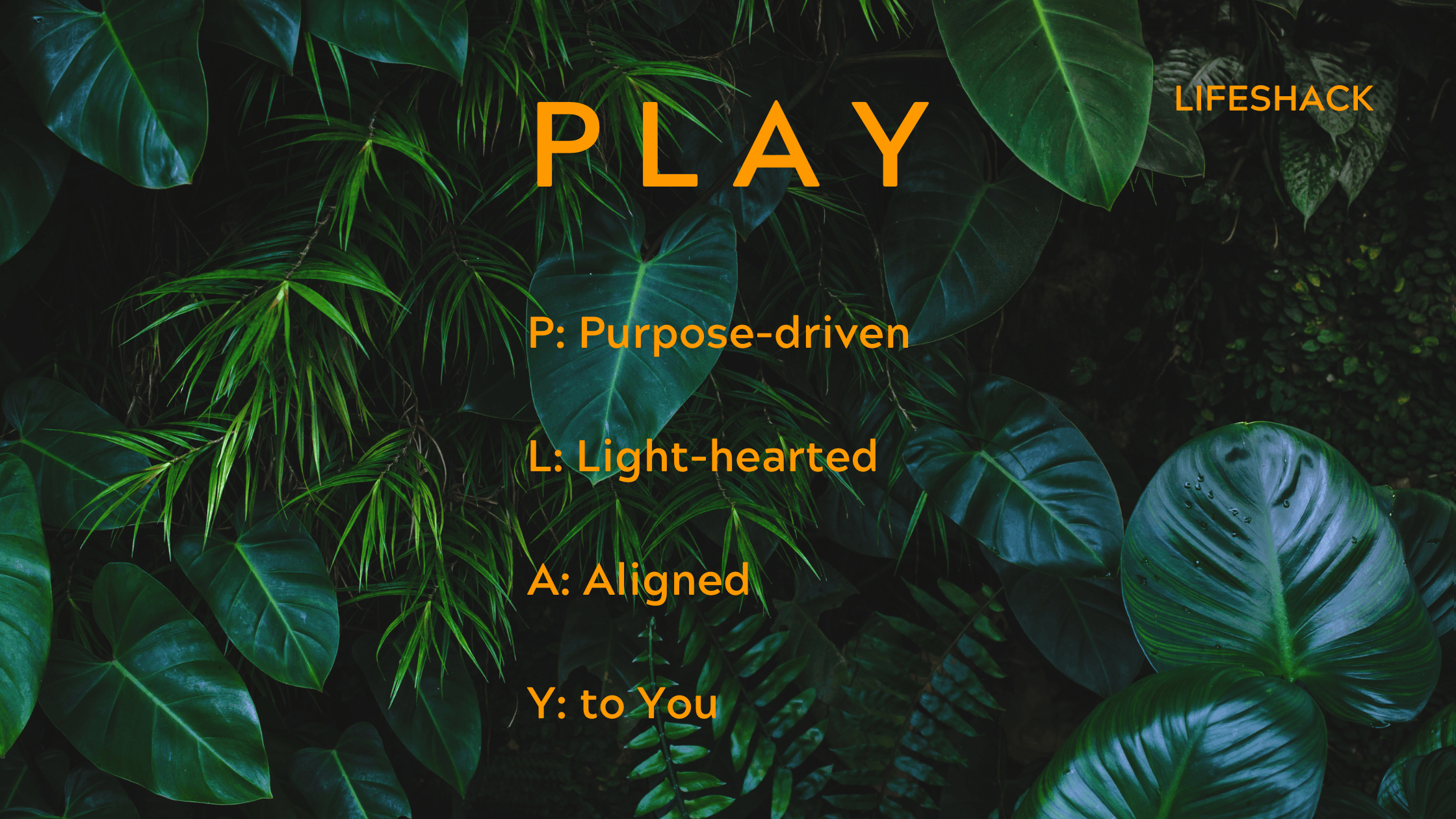 Purpose-Driven jobs
As stated in the PWC article, Putting Purpose to Work: A study of purpose in the workplace:
Employees see purpose to bring meaning to their work and understand the contributions they are making to the company, as well as society. And, employees need to find this meaning in their daily work to be fully engaged. 
3 values employees value:
Meaning in day-to-day work
Strong sense of community
Energized knowing company impact
These values inform the purpose that drives employees to stay or go.
Light-hearted jobs
We're living through the dissolution of separation and moving into an era of the greatest inclusivity and diversity we've ever had. DEI is fast becoming standard practice for progressive companies.
Business is more compassionate, focused on social impact, and changing the world for the better. And the best companies are heart-centered. They offer uplifting world impact on people over profits. Patagonia, a clothing and outdoor goods company, announced that all of its profits go to fighting climate change, with its new value statement "Earth is our shareholder".
"If we have any hope of a thriving planet 50 years from now, it demands all of us doing all we can with the resources we have. As the business leader I never wanted to be, I am doing my part. Instead of extracting value from nature and transforming it into wealth, we are using the wealth Patagonia creates to protect the source." - Yvon Chouinard
Aligned jobs
Employees want to feel a sense of belonging to their companies and do so by aligning their values, purpose, mission, and beliefs to the company they work for. But to stay at the company, employees need to ensure that their lifestyles are aligned too. In the past, this often meant uprooting families to move into the city where the company office was based. Today it means that employees are choosing to work for companies where remote or hybrid jobs are offered. Employees get to integrate their jobs into their lives by working from home. Expidited by Covid 19, working from home is now the norm versus the expectation. It's become an aligned choice rather than a necessity.
Jobs created for you
As roles continue to advance and change, employers and employees are defining new job roles because titles for the jobs haven't been required or invented until now.
The idea of a "dream job" has gotten pushback since a Twitter user first tweeted 'I don't dream of labor' 2019.
As Carly Lewis-Oduntan, for Stylist.Uk writes  
"Long before the words crept their way across the lips of revved-up young YouTubers venting their frustrations and disillusions with working life… Phrases like 'hustle harder', 'rise and grind' and #TeamNoSleep have now been replaced with self-care, wellness, and mental health awareness. #IDontDreamOfLabour"
The truth is most of us don't dream of labor; we have a dream for our lives. Designing lifestyles we love means choosing meaningful jobs we can incorporate into our lives that align with who we are. Instead of having to separate work from our life, we get to more seamlessly shift gears between both. The shift to flexible work makes global opportunities accessible and abundant. "Work" is being replaced with PLAY, and with this progression, it's no longer just something we have to do to survive, but something we get to do because we enjoy it and it adds value to our lives.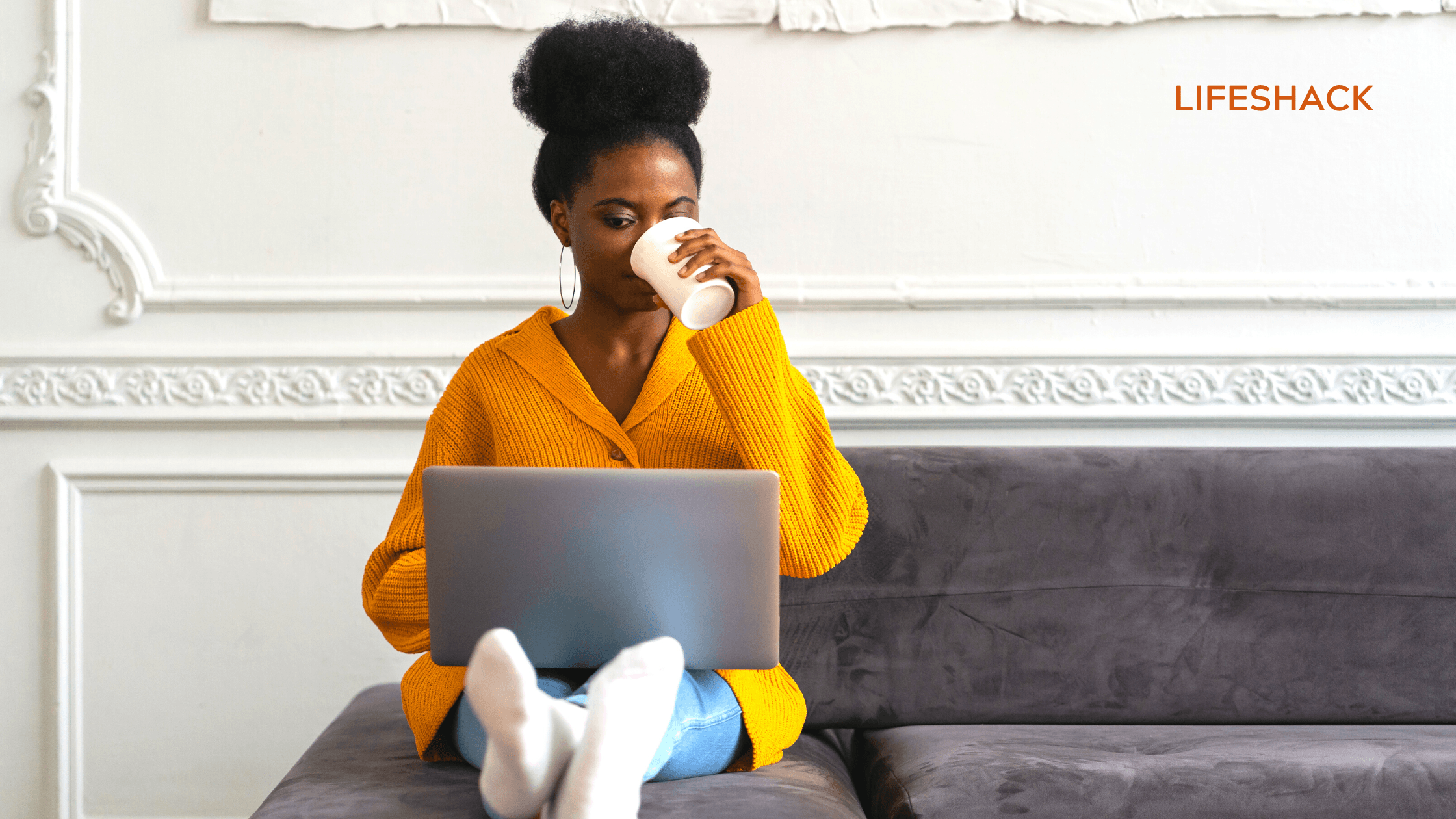 Summary
The future of work is purpose-driven, light-hearted, and aligned with you
Key Takeaways
The 12 factors for employees to consider when choosing a new job
The 5 employee groups
The 5 pillars of employee empowerment
The PLAY filter for employees
Related Reading
The war for talent in the new normal
Economist Report: Future Workforce 
Remote Work Increases Employee Happiness By 20%, New Study Finds 
The Great Attrition is making hiring harder. Are you searching the right talent pools?
Putting Purpose to Work: A study of purpose in the workplace 
COVID-19 Pandemic Continues To Reshape Work in America
#IDontDreamOfLabour: meet the women turning their backs on the 9-5 for good
 
Terms Referenced 
"The great resignation" was coined in May 2021 by Anthony Klotz
 
Future of Work
---
Live your best remote life
Stay up to date on the latest developments in our remote-first world.
Live your best remote life
Stay up to date on the latest developments in our remote-first world.
Live your best remote life
Stay up to date on the latest developments in our remote-first world.